A million mile battery!
Original post at Twitter
here
I'm slow to comment on this, but this paper is well worth the read with some hugely impressive results! It is still a challenge to keep improving energy density and reaching this sort of lifetime, but it's a strong demonstration of what is possible…
It's also satisfying to see such transparency in the details and results. With all of the numbers provided I reckon in a 2170 format cell this would still be ~250 Wh/kg and 740 Wh/L. There are higher energy cells around but a pretty strong benchmark nonetheless!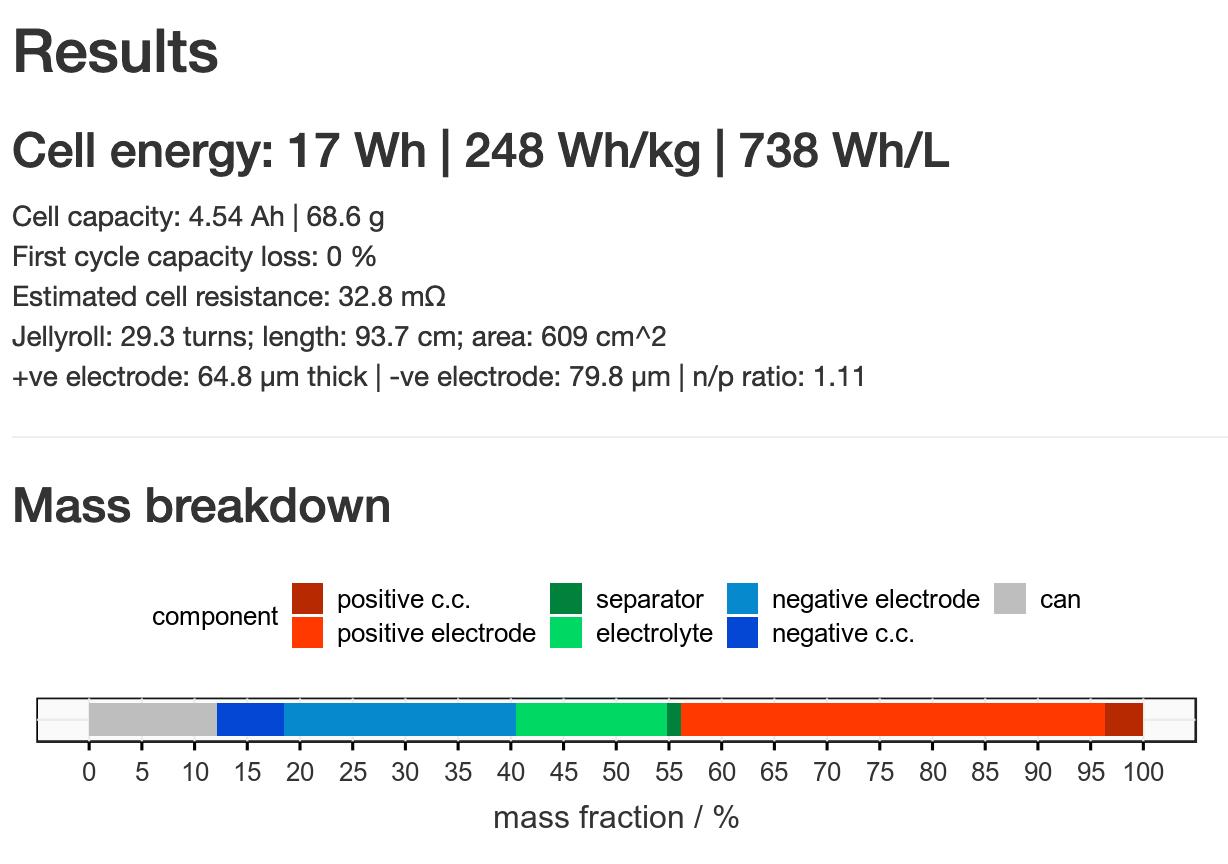 Results from my cell calculator using material parameters from Harlow et al.
comments powered by